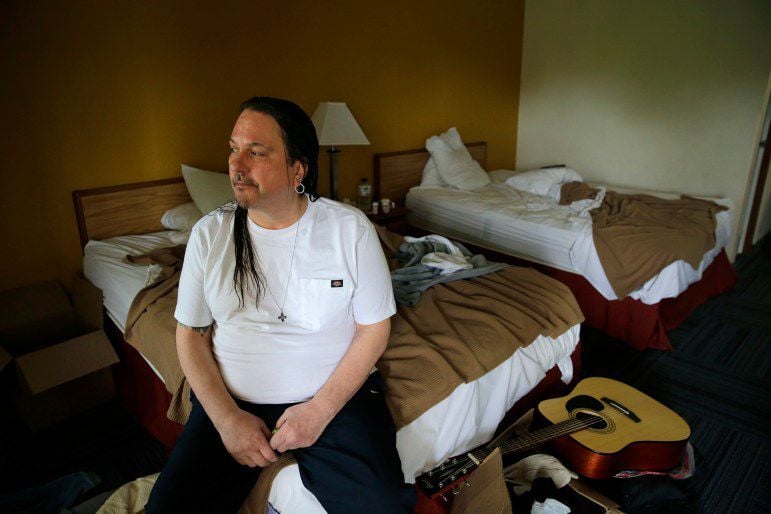 PHOEBE PETROVIC, MARIO KORAN, JACK KELLY and MADELINE FUERSTENBERG Wisconsin Watch and WPR

Chris Kartsounes had heard enough about the demands of Outagamie County Circuit Judge Vincent Biskupic. In May 2017, at his sixth hearing after having already been convicted – when a case would normally be over – Kartsounes lost his temper.
"I'm sick of it, Your Honor," he said. "I have served my sentence. I've done everything I'm supposed to do … Why do you keep harassing me? He asked, cursing the judge.
After the explosion, Biskupic accused Kartsounes of drinking – a violation of the condition that he remain sober while out of prison. When Biskupic asked if a breathalyzer would detect alcohol, Kartsounes replied that he did not know. The judge quickly returned him to Appleton County Jail, where Kartsounes would serve the nearly four months remaining on his 12-month sentence.
Much like dozens of defendants identified by Wisconsin Watch and WPR whose cases landed in the Biskupic courtroom, Kartsounes, now 55, faced an uncertain future – a future he had no idea in. when his sentence and the court's control over his life ended. .
Over the past seven years, in at least 52 cases involving 46 defendants, Biskupic has used review hearings to monitor an accused's behavior or to pressure him or her to pay fines, costs or restitution, Wisconsin Watch found. and WPR. These checks – not spelled out in state law – often involved the defendants briefing the judge on their lives and progress towards meeting Biskupic's terms.